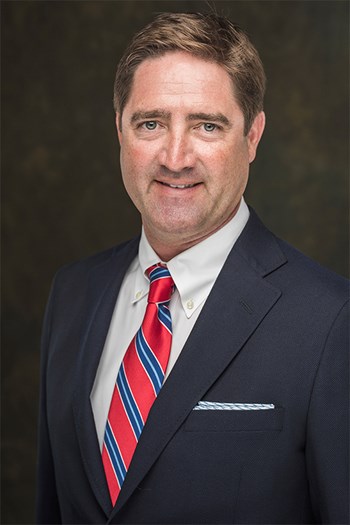 Specialties
Industrial, Land and Family Office
Scope of Service Experience
John's main focuses are industrial sales and leasing, developer representation, and family office representation.
Background & Experience
John has been with NAI Earle Furman for 18 years with ample experience in every sector of commercial real estate. While the majority of John's experience is industrial, John has the ability to assemble teams to represent requirements such as office, retail, incentive negotiations, and construction management.
Education
B.A. in English (minor in Business Administration), Presbyterian College, 1994
Professional Associations & Designations
• 2020 - NAI Earle Furman Capital Club
• CCIM (Certified Commercial Investment Member)
• GGAR (Greater Greenville Association of Realtors)
• SCAR (South Carolina Association of Realtors)
• NAR (National Association of Realtors)
• Past President, Poinsett Club Board of Governors
• Past Audit and Finance Committee Chair, Poinsett Club Board of Governors
• Past Committee Chair GGAR - Commercial Steering Committee
• Benchmark Award 2017 - Longest Percentage Increase
• 2017 Division Leader - NAI Earle Furman Industrial Division
• 2015 - CoStar Power Broker Award - Top Industrial Leasing Broker
• 2012 - NAI Earle Furman Capital Club- Benchmark Award- Largest percentage increase
• 2009 - NAI Earle Furman Capital Club - Largest Land Transaction
• Past Board Member of GGAR Board of Realtors
• Mentor - First Presbyterian Church Mentor Program with Hollis Elementary