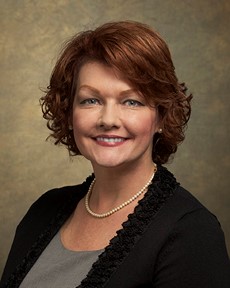 Background & Experience
Kathy Wiggins joined NAI Earle Furman in 2015 as an Administrative Coordinator supporting the Chairman and multiple brokers within the NAI Earle Furman Industrial Division. She is responsible for project management, contract/lease administration, marketing, and business development. Kathy also assists with new support staff training, testing/evaluating new technologies, and documenting standard operating procedures for consistent and effective broker support.
Kathy brings a varied wealth of knowledge to the company. Prior to joining NAI Earle Furman, she provided administrative and office management support to C-level executives in private accounting firms, to government contractors at Sandia National Laboratories, to bank examiners at the Office of the Comptroller of the Currency (OCC) – a division of the U.S. Treasury Department, and to U.S.A.F. contracting officers and enlisted personnel at RAF Croughton (UK).
Education
BA degree in Business Administration/Management - Columbia College (2004)
Transaction History
2016 - NAIEF Employee of the Year
2016 - NAIEF Largest Transaction
2016 - NAIEF Largest Industrial Transaction
2017 - NAIEF Largest Industrial Transaction
2019 - NAIEF Largest Industrial Transaction